Disaster Preparedness for Home and Family
This 65- page pocket manual serves as a practical guide for creating a sustainable family emergency plan to be better prepared and ready for the unexpected. Disasters and events ranging from the wildfires that devasted California; the hurricanes that impacted Texas, Florida, and the other Gulf states; rampant tornadoes throughout the south and Midwest; and flooding in various cities throughout the United States, have shown us is that in times of disaster, resources are limited and help is often not readily available, especially within the Urban communities. With the most recent winter storm that gripped Texas, leaving millions without power and food, we as citizens are being forced to ask ourselves, "Am I ready for the unexpected?"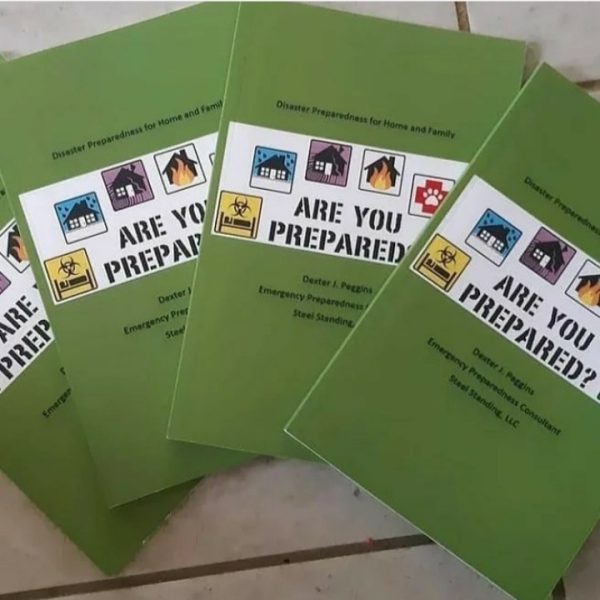 Individual First Aid Kit (IFAK)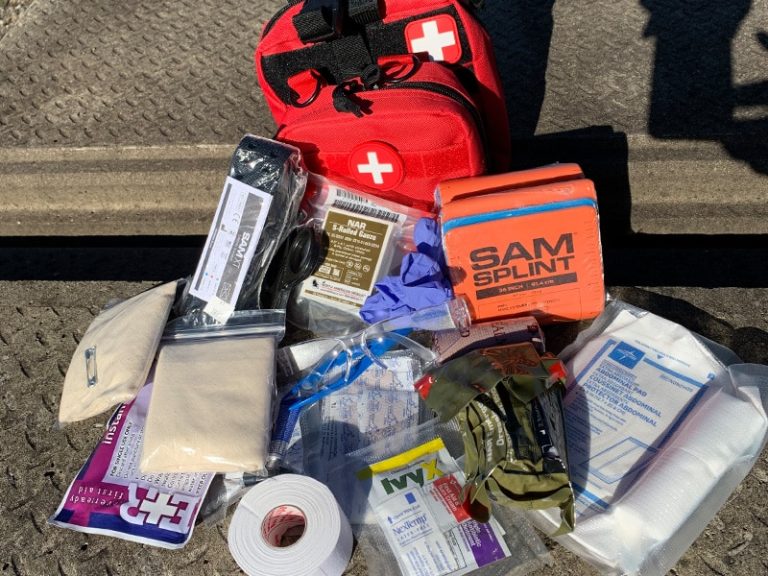 The IFAK comes in Red or Black molle-compatible pouch ( please specify color). The IFAK contains Combat Application Tourniquet (CAT), Quick Clot Combat gauze ; Emergency Trauma Dressing (ETD), Chest Seals and other life-saving medical equipment.
IFAK (rip-away medical pouch)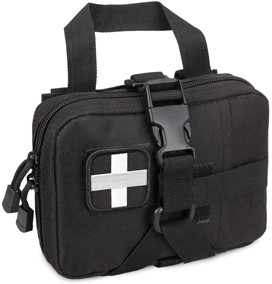 IFAK medical pouch with outside pocket, inside mesh pocket and multiple elastic straps for storing medical supplies. Has quick release back panel designed to be ripped-away from the modular platform when needed. Has wide handle for carrying or rapid removal, can be positioned out of view behind the pouch. The pouch is well constructed and double stitched for durability. The pouch is MOLLE compatible and has tough nylon snap-straps that fully secure the medical pouch to your range or battle belt, chest rig, and or plate carrier. The pouch comes in black or red ( specify color).